Tongue Piercing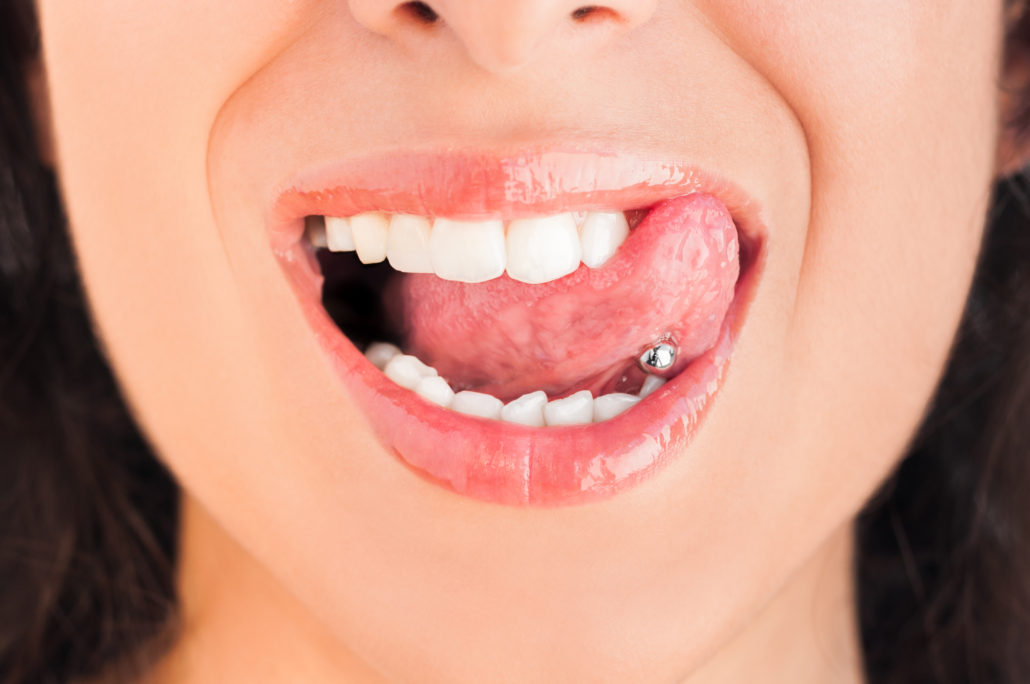 Body piercing has become a popular form of body modification in today's society. Tongue piercings are one particular procedure with high risks. Despite their popularity, it is important to know the associated risk factors with the piercing process.
There are many health risks involved with oral piercings some including chipped or cracked teeth, blood clots, blood poisoning, receding gums or scar tissue. Your mouth is home to millions of bacteria that can easily promote infection in an oral piercing. Your tongue could swell large enough to close off your airway, can affect your speech and can even be a danger if swallowed.
Common symptoms after piercing include pain, swelling, infection, an increased flow of saliva and damage to gum tissue. Difficult-to-control bleeding or nerve damage can result if a blood vessel or nerve is cut by the piercing needle. Even without complications, healing takes four to six weeks.
Take the advice of the American Dental Association and just avoid oral piercings.