Your Jersey City Pediatric Dentist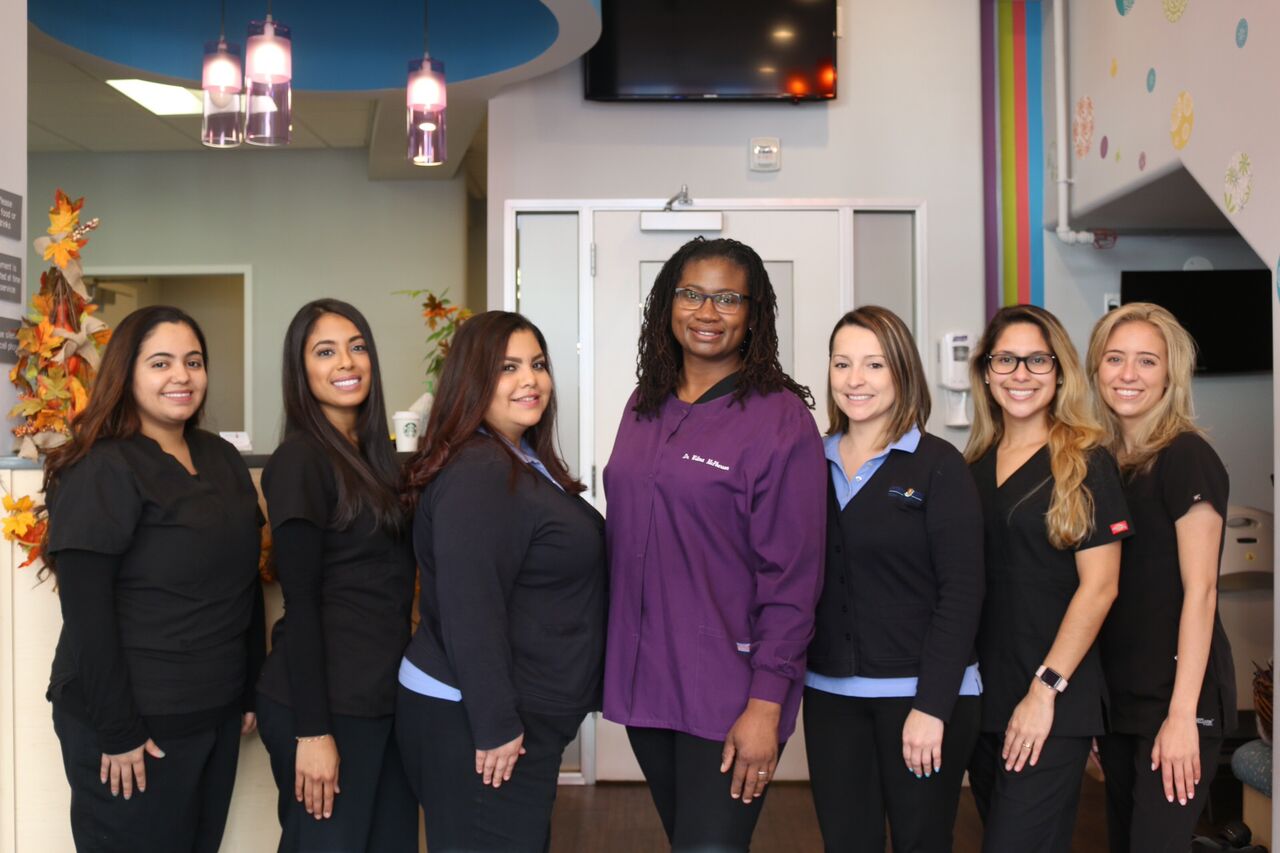 Your Jersey City Pediatric Dentist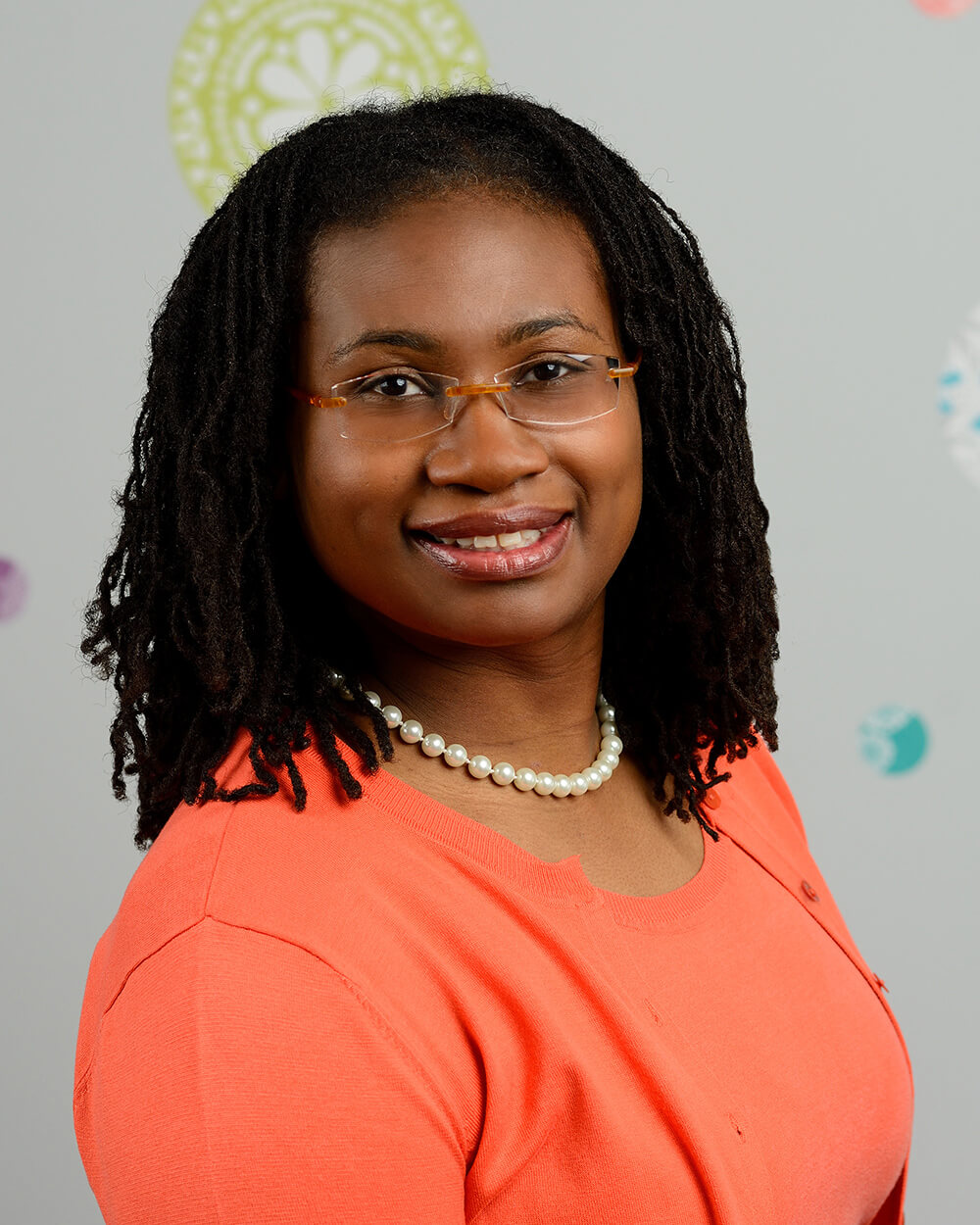 Dr. Wilma McPherson – Jersey City Pediatric Dentist
Dr. McPherson loves kids! After receiving her bachelor's degree from Lincoln University and her dental degree from the University of Pittsburgh School of Dental Medicine, Dr. McPherson practiced community dentistry in her hometown of Boston for four years. There, her treatment of children encouraged her to seek additional training to become a pediatric dentist. She went on to complete three years of hospital training, first in general practice and surgery, followed by a two-year residency in pediatric dentistry at Brookdale University Hospital and Medical Center in Brooklyn. In her final year, she was appointed chief resident of the entire dental program. Since 2007, Dr. McPherson has been in private pediatric practice. On November 1, 2014, Dr. McPherson opened Jersey City Pediatric Dentistry.
"As a pediatric dentist who is also a mother, it's important to me that children feel good about their dental visits. When I was a kid, I had a great dental relationship with my pediatric dentist. His professionalism and care inspired me to become a dentist. It is my goal to provide that same positive dental relationship to every child I am fortunate to treat." – Dr. McPherson
Our Team
Our team members are passionate about great service! They consistently surprise us with the level of care and detail they bring to our practice. We are grateful to have them and we know you'll be pleasantly surprised by their efforts as well.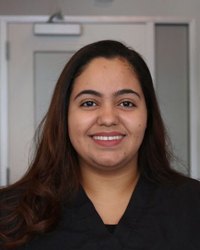 Eddy – Office Manager
Eddy is thoughtful and tenacious. We were fortunate to hire her the moment she finished dental assisting school. Over the years, her achievements have earned her the titles of Certified Dental Assistant, Registered Dental Assistant and Mastership in AADOM. She brings tremendous energy and focus in leading our team. If you have any unanswered questions within the practice – please ask to speak to Eddy.  Eddy is fluent in English and Spanish.
"As a dental assistant, I know I'll have a lifetime to work but children are only young once. It's those visits, as a child, that make a difference and I love being one of the faces and smiles that make children feel comfortable walking through the door each and every time.." – Eddy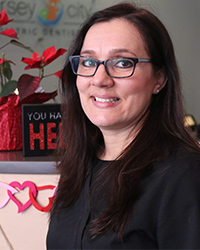 Liz – Hygienist
Mrs. Liz brought to our office a wealth of knowledge and practice dynamism. She earned her hygiene degree from Middlesex County College and continued her studies at Bloomfield College where she received her Bachelor of Science. She has worked all over the state as a dental advocate in schools, solo and multi-specialty offices. She is passionate about dental education and is leading our community outreach programs. Liz is fluent in English, Portuguese and Spanish.
"Working as a pediatric dental hygienist has been a passion of mine since becoming a dental hygienist 24 years ago. It is a rewarding feeling to be able to bring out a smile to each and every child that walks through our office doors. It is a goal of mine to make you and your child feel like you are a part of our family here at Jersey City Pediatric Dentistry." – Liz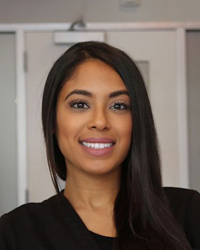 Alexandra – Hygienist
Alex is an award winning hygienist with a calming spirit. Alex earned her associates degree in dental hygiene from Bergen Community College and continued her studies at Montclair State University where she received her bachelor's degree in Women's Studies. With over ten years of experience in the dental field, Alex is fluent in English & Spanish and she loves to make children smile.
"Working in pediatric dentistry is my passion. Caring for children by providing outstanding dental care is so fulfilling, especially when you're able to work in such a cheerful environment as Jersey City Pediatric Dentistry. With my bubbly personality and gentle touch – I am able to bring smiles out of children and establish a special and long lasting relationship." – Alex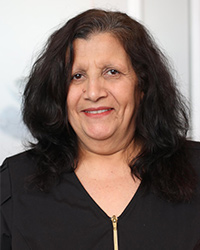 Mrs. Doris – Hygienist
Mrs. Doris brings kindness and compassion to every patient she treats.  Ever ready with a smile or kind word, she easily builds rapport and trust from even our shyest patients. She has dedicated 42 years of her life as a dental hygienist and continues to thrive in her career path. Doris is fluent in English & Spanish.
"Working with children has always been my passion. I love providing healthy smiles and having a relationship with the child and parent. They are both very rewarding." – Mrs. Doris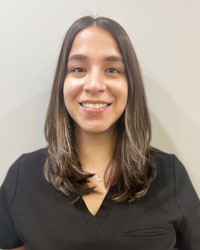 Angelica – Hygienist
Angelica is our new Dental Hygienist that joined JCPD and we could not be happier ! She is a newly graduated dental hygienist from Bergen Community College and comes to Jcpd with great drive to provide excellent service to all of the patients she treats. She brings great determination and kindness to the team. Angelica is fluent in English & Spanish.
" I love working with children because of their curious personalities and their desire to learn. There is always something exciting to expect. I chose this profession so that I could provide quality care and ensure that each patient has a positive dental experience at JCPD ! " – Angelica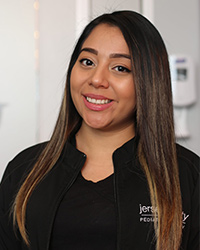 Alysson – Dental Assistant
Chances are – if you've seen Aly – she's smiling! She is a delightful addition to our core team!  Alysson came to JCPD as a dental assistant intern.  We were so impressed with her maturity and grace that we offered her a position pending graduation!  She has progressively taken on more duties within our practice and now teaches our newer assistants how to deliver five star service! (Note – we put lots of exclamation points in this bio because …that's so Aly!!) Aly is fluent in English & Spanish.
"Working with kids has always been something I wanted to do and I am glad I can do so in such a cheerful and friendly environment" – Alysson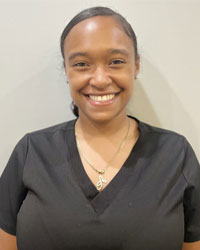 Alyssa – Dental Assistant
Alyssa came to JCPD as a dental assistant intern and quickly joined our team upon completion of her program. She is soft spoken and brings such tenderness to the team and patients. Her goal is to become a Certified/Registered Dental Assistant.
"Working at JCPD is amazing and being able to interact with the children everyday is such a bliss. One of the reasons I love working with children is seeing all of their different personalities." – Alyssa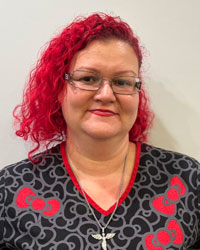 Raquel – Dental Assistant
Raquel is one of our new Dental Assistants and has been in the dental field for 17 years. She is X-ray licensed and enjoys working with children. Raquel is fluent in English & Spanish.